When Program starts, the graphics above is displayed. The Menu bar contains following options.

I. Read Me
II. Files
III. Edit Item Rates
IV. Add, Edit Quantities
V. Summary
VI. Graphics
VII. Forms_1
II X. Forms_2
IX. Master Data Sheet <MDS>
X. Load Calculation
XI. Miscellaneous

If you click the Forms_1 option then following graphics will appear.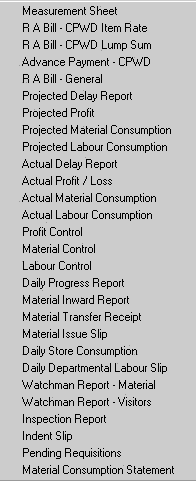 If you click the Forms_2 option then following graphics will appear.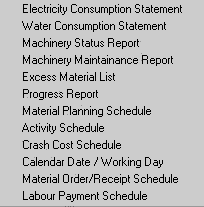 The Forms_1 & Forms_2 options display various typical forms, formats or templates generally used in Electrical Construction industry. A typical quantity measurement sheet is displayed as under.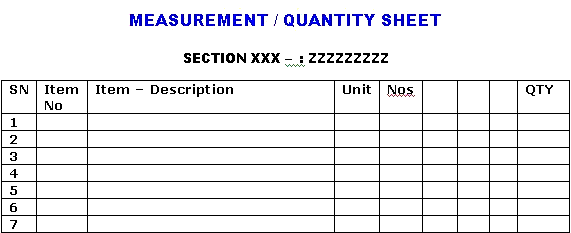 All the above Forms / Formats / Templates are in M. S. WORD format.
In case of any difficulty in opening the above documents, user can directly access the above files from C: \ Program files \ ELECTRIC COST \ Forms directory.
STEP NO. 10 IS OVER.